Hall 6. Underground Mining
Various systems of apatite-nepheline ore extraction from primitive to modern are represented here. Sound and illumination effects create the real atmosphere of the mine. You may hear a warning signal followed by an explosion and ore sifting to the haulage way.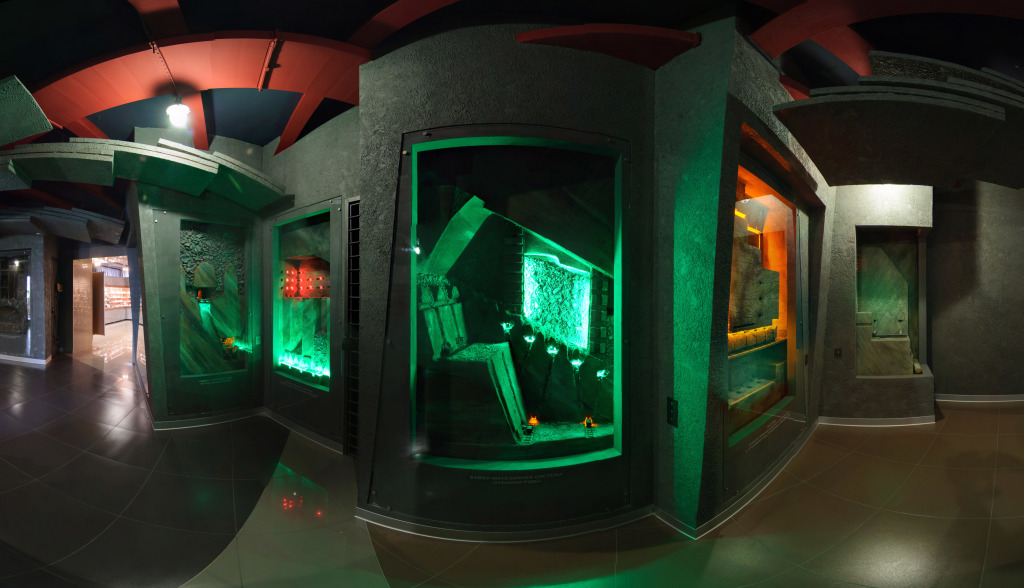 The hall also has two info terminals showing modern mining equipment and the history of JSC "Apatit" underground mining development.