Hall 5. Mineral Resources of the Kola Peninsula
In the hall you will see the minerals and rocks from the Kola Peninsula, Russia and the rest of the world. The Mica Kovdor Deposit, the amethysts Tersky coast, the grenades and the staurolite cave, Kola pearls, as well as the systematic mineral collection from various corners of the globe are represented here. 850 mineral species, including precious samples of gold, diamond, topaz, ruby, emerald and amber are shown here.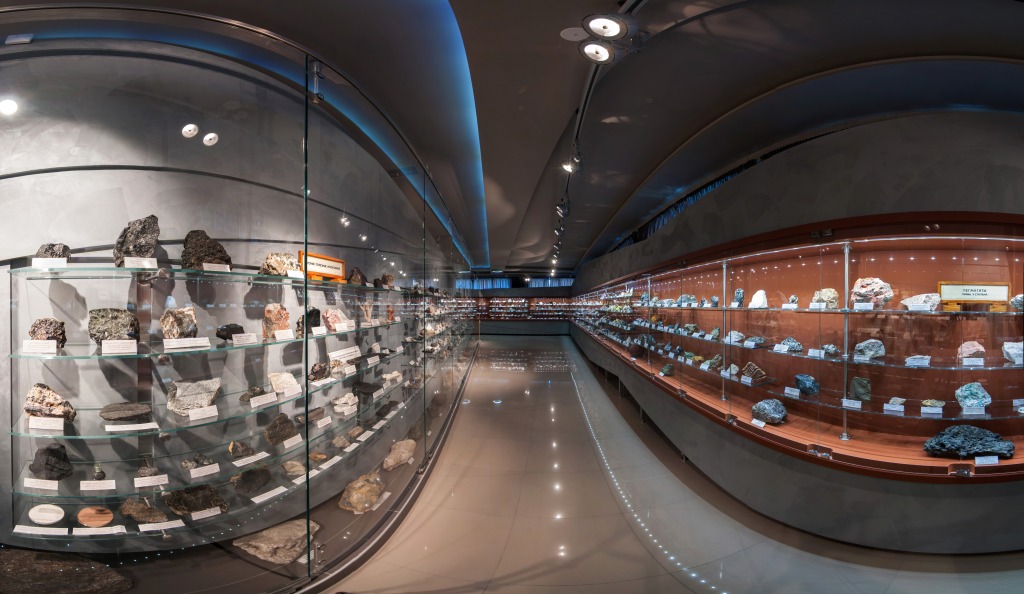 Before entering the hall Underground mining have a look at the products made of Khibinite. Khibinite is a Khibiny rock that cannot be found anywhere else in the world. Khibinite may serve as an excellent facing material. It is being extracted from the slopes of the mount Lovchorr. Khibinite facing may be seen on the Ladoga railway station in St. Petersburg and the Embassy of the Republic of Tatarstan in Moscow.