The Journey from the Bowels of the Earth to the Atmosphere
The exhibition "The Journey from the Bowels of the Earth to the Atmosphere" is located on the tower of Museum and Exhibition Center of
JSC
Apatit. Guiding is only possible, booking in advance is required. Each floor of the tower is dedicated to a particular layer of the Earth. The tour starts from the center of our planet, the core, on the depth of more than 6 000 km! Here you will learn about the structure of the core and the magnetic field of the Earth. Special illumination and temperature control creates the sense of presence.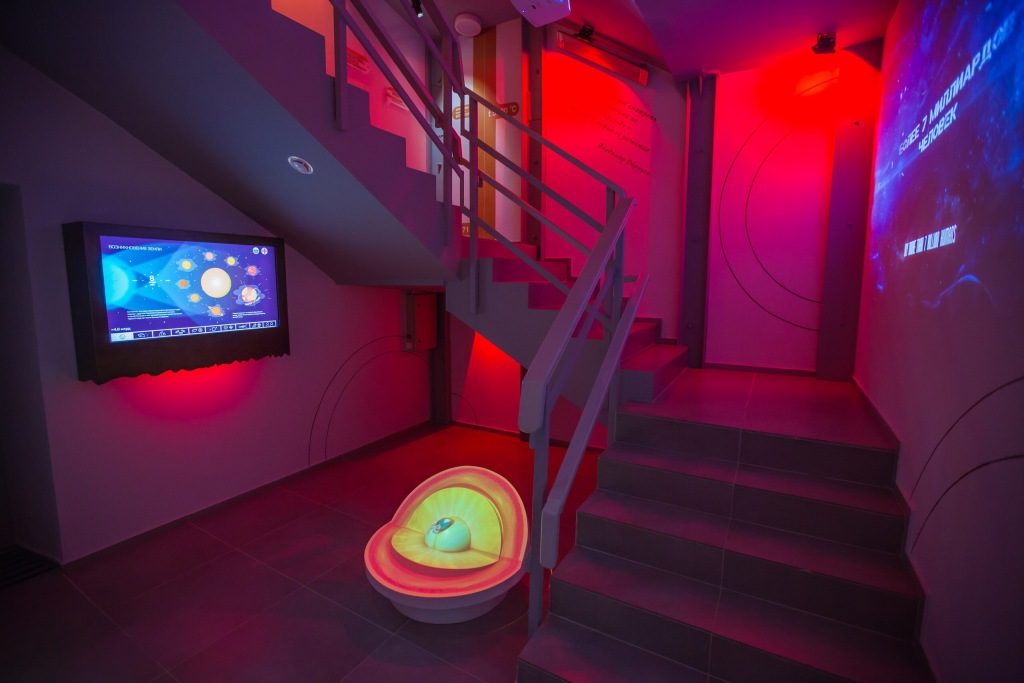 From the second floor, you will learn about the mantle. A lot of disputes raised out of the structure of this layer. This fact to be discussed in the video. You will try to cause the eruption of a volcano, to move the lithospheric plates of the Earth and find out why the earthquakes never happen on the Kola Peninsula.
From the third floor, you will find yourself in the earth's crust. This is an explored layer of the Earth, as there are many drilling projects in the earth's crust for the purposes of research and one of them you know it is the descending to the bottom of the deepest borehole in the world!

From the fourth floor, you will learn about the Khibiny's massif origin. Here you will get to know how the Khibiny originated and how the topography of our mountains had been forming. In a themed room, you will learn about fabulous folks from Sami legends and look at their overwhelming wealth the glowing minerals.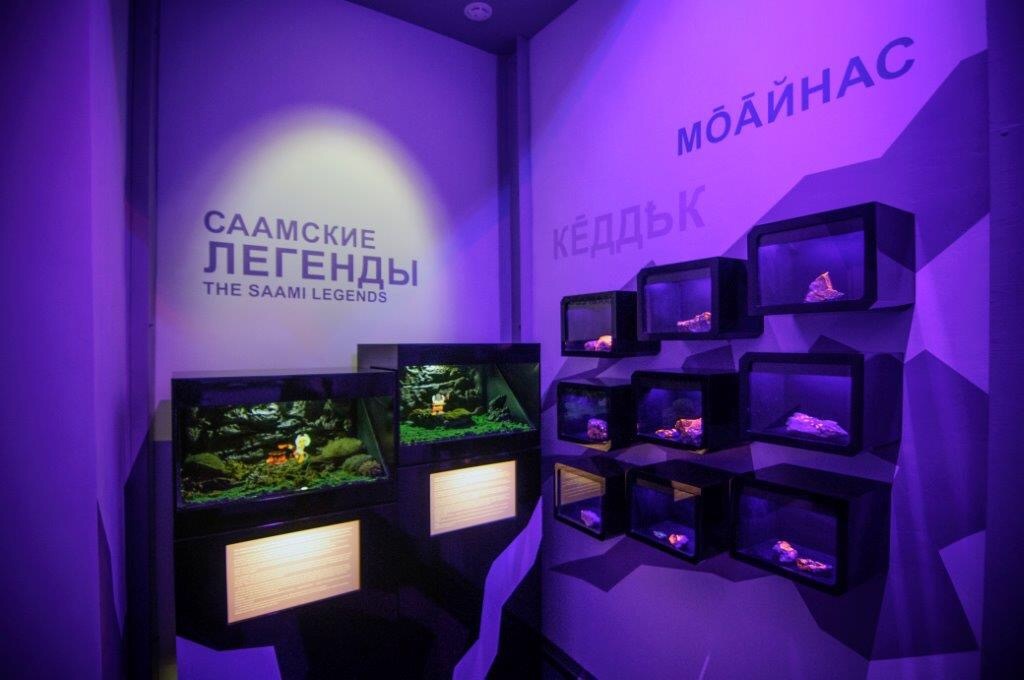 On the fifth floor you will immerse into the world of water – hydrosphere. Here you will get an idea of the Khibiny waters as well some representatives of the fish fauna of the Murmansk region.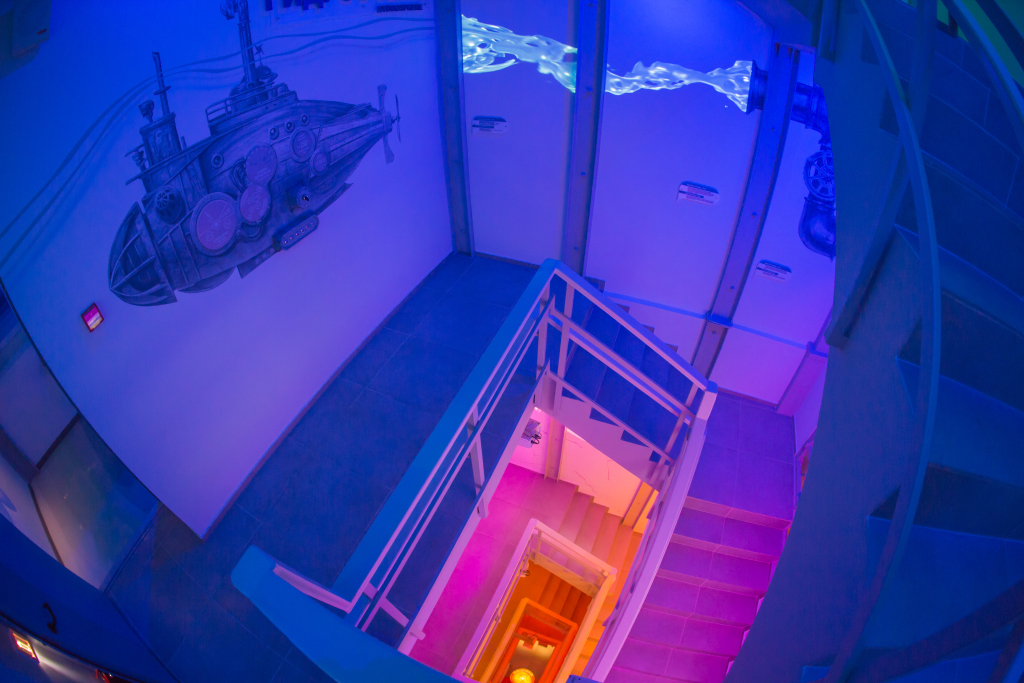 The sixth floor of the tower is called "Flora and Fauna of the Khibiny". Here you will know about the diversity of Northern nature, the pagan rituals of local people Saami, the danger of avalanches. Moreover, in a themed room you will try out as an underground mine sinker, using drilling simulator.
Finally, you reach the last seventh floor. From the observation deck you will enjoy the city views and learn about its sightseeings with the help of information boards. Just looking to the sky, you will enjoy shiny polar lights, no matter what time of the year it is!