Who is he - the founder of museum?
29 March
Mine and Geological Museum of trust "Apatit" was organized in 1932.
Mainly it was an achievement of Boris Alexandrovich Lindener. He was the founder and the first director of the museum (1932-1935), and later he became a director of the whole House of Technics – institutions, where Mine and Geological Museum was (1935-1941; 1943-1957).
In addition to the general management, Boris Alexandrovich was inventing thematic and exposition plans of geological, mining and processing departments of the museum. He also organized a workshop for the manufacture of graphic exhibits, volumetric light layouts, detachable models, etc.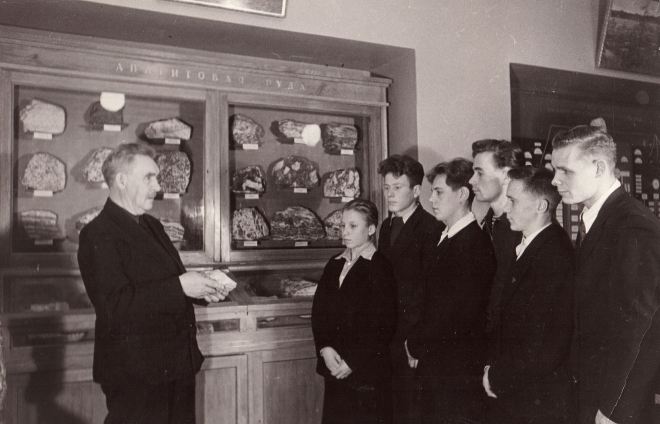 Lindener conducts a tour
Thanks to him people known about our museum not only in our town, but also far beyond.
But The Kola Land could not have known such a great scientist, if not the will of fate.
BA Lindener was born in 1884, in Malaya pitsa village (Nizhny Novgorod Region). After graduating from gymnasium with a gold medal, he applied to the Moscow University (Physics and Mathematics Faculty). His teachers were such famous scientists as the VI Vernadsky and AE Fersman. After graduating BA Lindener taught mineralogy at Petrograd University, he was scientific secretary of the Commission for study of natural productive forces in Russia at the Academy of Sciences.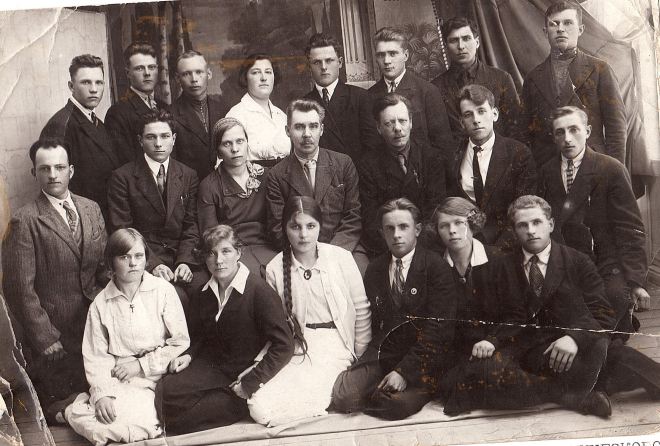 Lindener among the students
But in 1927, his career of a good scientist is suddenly interrupted. Boris Alexandrovich was convicted by the Leningrad Court to 10 years of imprisonment without strict isolation.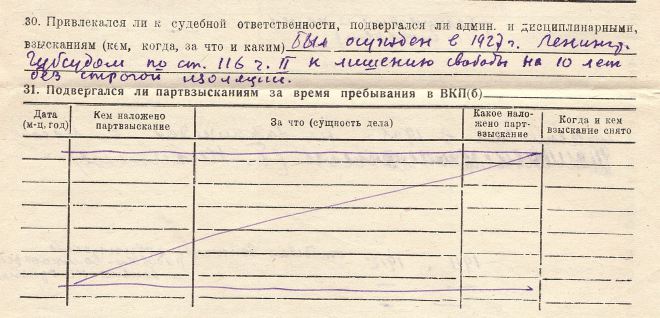 Information from personal sheet for accounting staff
Initially he servedone's sentence in Leningrad bettering house, after – in Kem (Republic of Karelia). In 1930 he was sent to Khibinogorsk (1934 Kirovsk) by agreement between the administrations of Solovki prison and trust "Apatite".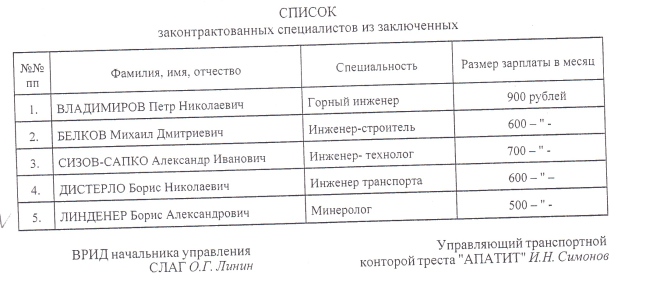 an excerpt from the agreement between apatite and Solovki prison
Trust "Apatit" needed not just in the labor force and also specialists of different professions. BA Lendener was just such a person.
Here he got an interesting job in the specialty – quality control of extracted ore. And already in 1932 Lindener has been appointed Director of Mine and Geological Museum.
In May 1934, Boris Alexandrovich was rehabilitated. He stayed in Kirovsk, " on one's own volition" (autobiography).
After that, he forever tied his life to Khibiny. In 1973 Lendener retired, but the House of Technics was for him the second house.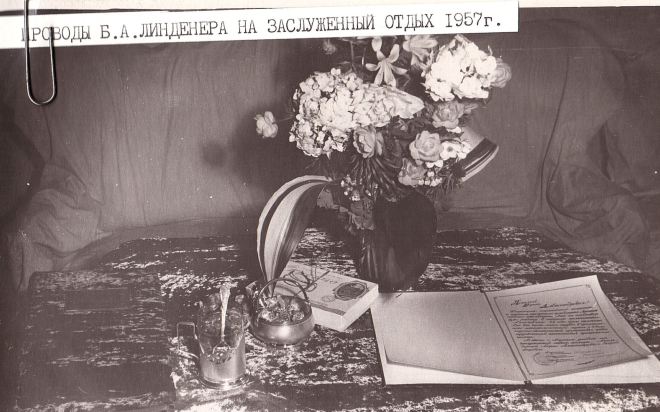 celebration of retirement