New exhibit
28 February
Dear friends! Museum and Exhibition Center got a new exhibit!
This is a model of a huge bronze statue created by the famous Scottish sculptor Archie Forest. The monument was ordered by "Albert Bartlett" company, the largest potato producer in the UK – for installation in the industrial zone of the company on the island of Jersey.
The sculpture depicts a woman picking potatoes on a mountainside: this is how the crops are grown on the hilly island of Jersey, located in the English Channel.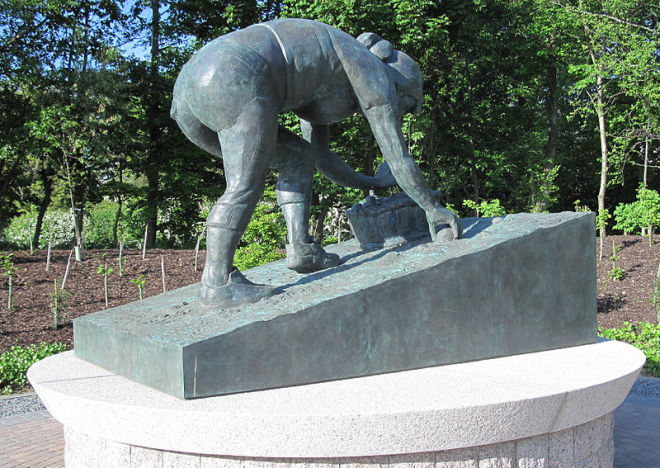 Original sculpture
In autumn 2017 Ronnie Bartlett, CEO of "Albert Bartlett", visited Kirovsk and Museum and Exhibition Center of JSC "Apatit" with a social visit. And a few months later, our museum received a gift – a small copy of the sculpture "Harvest". After the exhibit got its place of honor in the permanent exposition of the third hall of Museum and Exhibition Center "The gifts for the enterprise".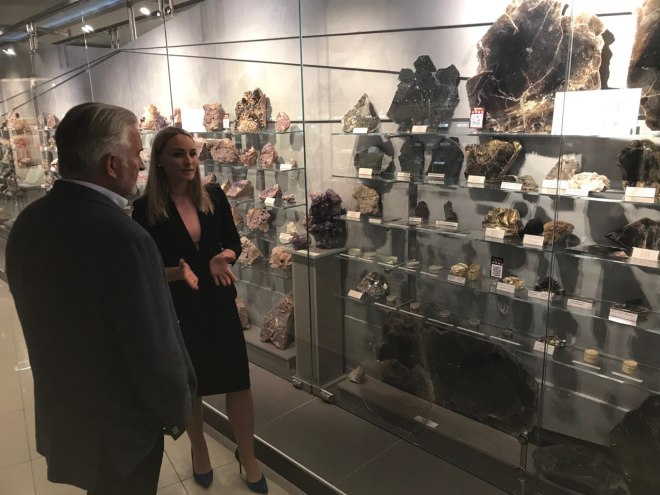 Ronnie Bartlett at Museum and Exhibition Center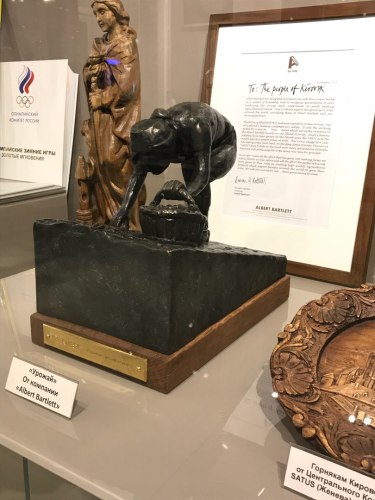 New exhibit