Conversation about Antarctica
On November 5, 2017 an open meeting with a participant of the 60th Russian Antarctic Expedition (
RAE

) took place at Museum and Exhibition Center of

JSC

Apatit.

It was devoted to the history of development of Russian Antarctic, the features of life and work in the coldest place of our planet. The visitors learned how the researchers got to the Antarctic station "Vostok", the status of this station. The author of the story spent more than a month of a prolonged Antarctic winter there.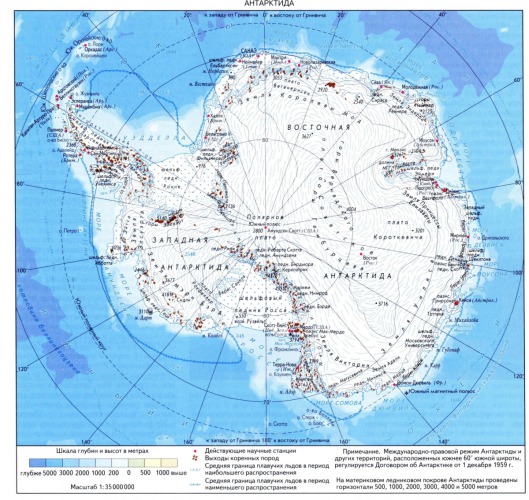 Antarctica, the most southerly continent

The 60th Russian Antarctic Expedition
Lake Vostok became a separate topic of conversation. It is one of the deepest lakes on our planet (1200 meters deep), under a huge layer of Antarctic ice (over 3500 meters). The lake is a unique object for all purposes, been studied by Russian scientists for years now.

The expedition's participant told how the scientists took a water sample from the unique Lake Vostok
During the 60th Russian Antarctic expedition, the researchers managed to take a water sample from the lake! According to the scientists' opinion, this water is more than 4 million years old! The participant of the expedition left a sample of such water as a gift for Museum and Exhibition Center, and everyone will be able to see this wonder very soon.

Now a sample of water from the lake is in the collection of Museum and Exhibition Center's exhibits!
More than 50 people visited the meeting! The guests attentively listened to the fascinating story of the Antarctica explorer and posed a lot of questions. For example, how to navigate when you are in a close proximity to the magnetic pole, or why the iron in Antarctica practically does not rust.

More than 50 people visited the meeting!
Follow the news of Museum and Exhibition Center in social networks not to miss the next interesting event!